The Incomplete Lexicon of Art published by No-Libros
A-B-C-D-E-F-G-H-I-J-K-L-M-N-O-P-Q-R-S-T-U-V-W-X-Y-Z

Abstract Expressionism

Abstract Illusionism

Abstraction

Academic art

Accumulation

Action

Action Painting

Activism

Aestheticism

AfriCOBRA

Afrofuturism

Algorithm Art

All-over

Altermodern

Anamorphosis

Animism

Antiform

Appropriation

Art & Language

Art Deco

Art Nouveau

Arte Povera

ASCII art

Assemblage

Assembly

Atonal Music

Automatism


Bad Painting

Ballet

Banquets

Beauty

Bio Art

Body Fluid Art

Body Painting

Book art

Brutalism

Bólide


Cinema

Collage

Computer Dance

Concrete Poetry

Contemporary Dance

Crelazer

Creolisation

Cubism

Cyborg Art

Cynical realism


Dadaism

Data Art

Digital Painting

Digital Poetry

Dirty Car Art

Documentary

Drawing


Ecofeminism

Ecological Art

Environmental Art

Ephemeral Art

Erotic Art

Evolutionary Art

Expressionism


Falsification

Fax Art

Feminist Art

Fluxus

Food Art

Formalism

Fractal art

Funk

Futurism


Game Art

Generative Art

Gourd Art

Graffiti


Hacktivism

Happening

Hard-Edge

Hip-Hop

Hurufiyya

Hyper Realism


Illustration

Indigenism

Impressionism

In situ

Informal Art

Interactive Art

Internet art

Instalation

Institutional Critique


Japonism

Jazz


Kinaesthetic Art

Kinetic art

Kitsch


Land Art

Lettrism

Light Painting

Live Coding

Lyric Abstraction


Magic

Mail Art

Maracatu

Mask art

Meme art

Microbial Art

Minimalism

Mobile Art

Mold Painting

Multi-media

Muralism


Naïve Art

Narrative Art

Négritude

Neo Kitsch

Neo-concrete

Neo-Dada

Neo-Impressionism

Neoism

Net Art

New Realism

Noise Art

Nuclear art


Occupation

Outsider art

Op art


Painting

Participation

Performance

Photography

Photojournalism

Pichação

Pop Art

Post-Impressionism

Postcolonial Art

Poster

Porn

Pottery

Primitivism

Printmaking

Process Art

Process Music

Protest

Public Art


Queer

Qajar art


Radio Art

Readymade

Relational Art

Replica

Reverse Graffiti

Risograph

Ritual


Site-Specific

Situationism

Slam Poetry

Social Media

Social Sculpture

Software Art

Sound Art

Speculative Realism

Sticker Art

Still Life

Street Art

Suprematism

Surrealism

Systemic painting


Tapestry

Telematic art

Textile

Trans alien

Transgender

Transhumanism

Typography

Trap Art

Tropicalismo


Ukiyo-e


Video Mapping

Videoart

Videodance


Xerography


Web Art

Wheatpaste

Woodcut


Zero

Zoetrope

Zoopraxiscope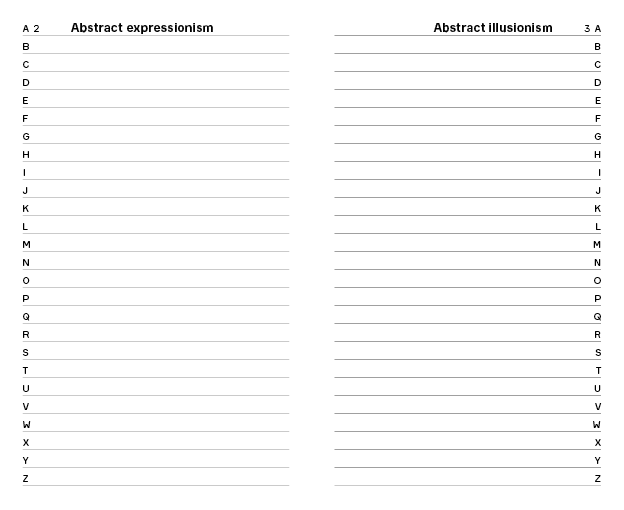 The Incomplete
Lexicon of Art


Lucas Kröeff


Publisher No-Libros
City Barcelona, Spain Year 2020
Pages [173] p.
Dimensions 11 x 18 cm

Cover Paperback
Binding Squareback Process Off-set B&W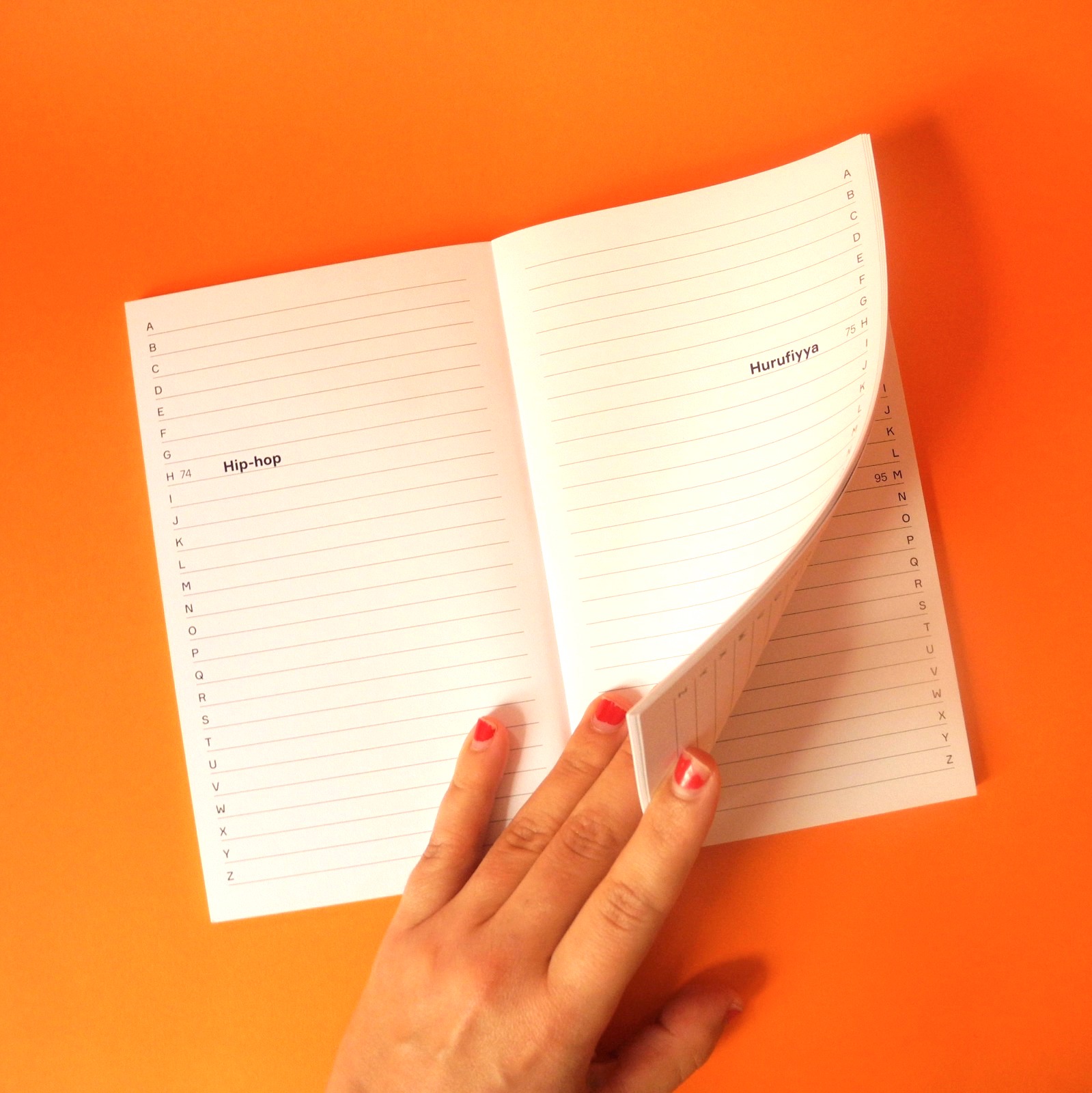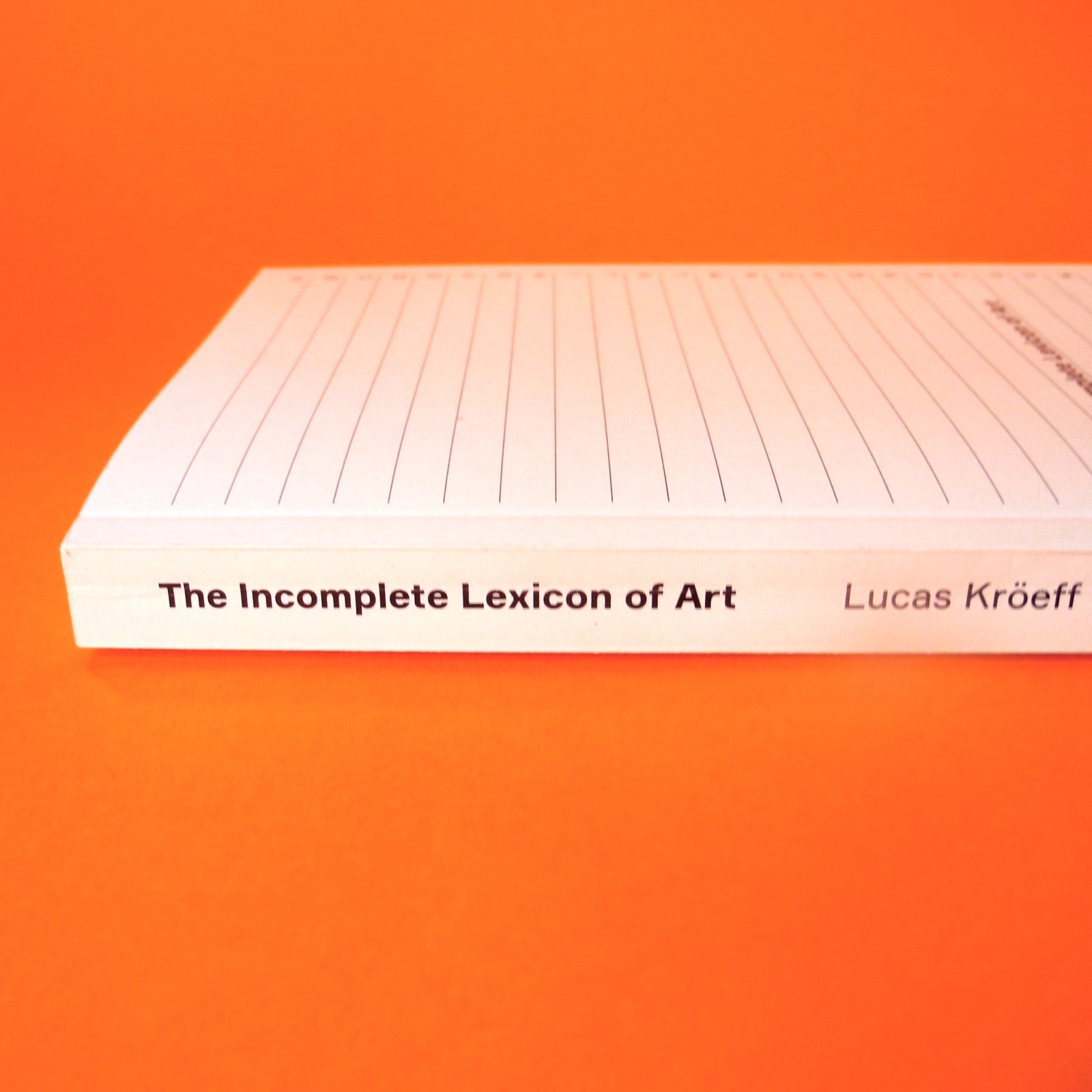 At the end of 2019 I started an investigation around the lexicons of art history produced in the last century. Then I had a question: How to expose the hegemonic structure present in the "History of Art"? Investigating the correlations of "art history" to access a kind of violence (and co-option) that structures a eurocentric "official narrative", and which has circumscribed over the years the production of concepts, works and events based on its own history.


Concepts such as modernity, originality, avant-garde are widely present and reveal an internal need to also tell a possible history of art based on the forms of power that structure the society in which art and artists become an instrument of distinction and stratification .

The attempt to dissociate the history of european art and its surroundings from the idea of an official narrative of art is the decolonial exercise for the world to be able to rescue the existing diversity that was silenced, or as said by the Brazilian art critic Frederico Morais, it is necessary to "excavate the future", but at the same time proposing new ways of structuring multiculturalism that puts an end to the "official history of art" by replacing it with a circular cosmology formed by a set of narratives made up of various voices.

To produce the book, I installed myself in the Pompidou library to investigate in its available collection the presence and absence of what conjectures this possible history of european art. After collecting approximately 170 terms, which were later erased, was formed an empty book that may or may not be rewritten.

Published by the catalan publisher No-Libros, the book was produced in an accessible format and was launched during ARCO, in Madrid.

To purchase it, visit :

www.nolibros.org